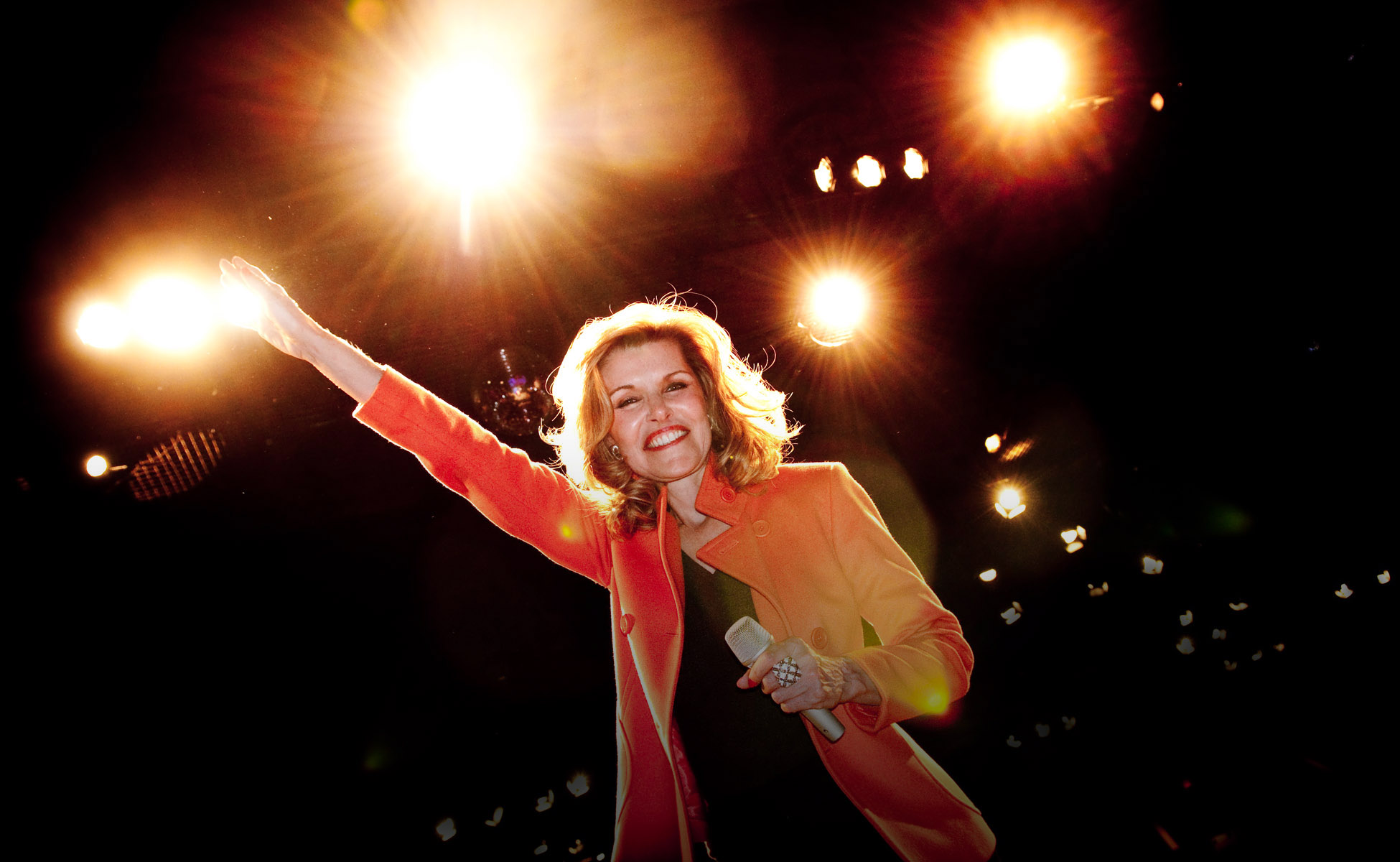 One thing that sets me apart is that years after I speak, people often tell me they not only remember hearing my talk, they still apply what they heard to this day!
When I give a keynote presentation, I drive home ONE main idea.  I explain it, prove it, and apply it to your listeners' lives using case studies, perhaps a story from your group, humor, and activities.
The result? Your group will get a fresh idea and ways to apply it – immediately.
"Your infectious energy, enthusiasm, and humorous relatability made for a perfect fit with MDRT members. The standing ovation at the conclusion of the session indicates you've hit a "home-run" amongst the top life insurance and financial services professionals in the world."
– Colleen Schneider, Program Coordinator, Million Dollar Round Table
"I met Vicki when she spoke at the DNV GL Healthcare Symposium in Las Vegas. Her talk that day was one of the best I've ever experienced at a conference. Her upbeat and uplifting message received a standing ovation from what can be a tough crowd. 
Since that time, I have created my own firm, Chaudron Consulting. Vicki was a big inspiration for me to do this. If you need a speaker, I recommend her highly.
– Mike Chaudron, audience at DNV GL Healthcare
"Although they came from all over the world and had vast cultural differences, you did a masterful job of connecting with them and getting them to relax and laugh, learn to approach new customers and bond quickly, and refresh them about how to turn a one-time customer into a long-time client and friend. Great job!"
– M Jones, Executive Vice President, Nokia Siemens Networks
"Three hours FLEW past!!! Three hours!!! You did a terrific job speaking to the Oregon Dental Executives Association, and our members loved your session!! We left with new friends and new techniques we could use immediately at the conference as well as when we got back to work. We so enjoyed your energy, humor and solid, practical content. You are AWESOME! If you ever need a reference, I am it!!"
– M Wright, Education Coordinator, Oregon Dental Executives Assoc.
"You have that magical mix of "must-haves" for a platform speaker.   You are 1/3 informational, 1/3 motivational and 1/3 entertaining.  You teach the sorts of things that transform managers into rock stars."
– D Meador, NW Division Sales Manager, WAMU/Chase     (Booked Vicki nine times)